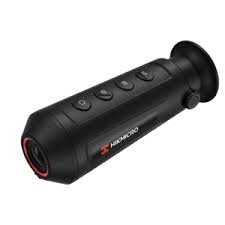 Getting a thermal camera for car is very exciting. However, before embarking on a journey, you should choose the camera that is best for your needs. You should know the best thermal imaging camera that will deliver the most value for your money. To get the cool gadget that offers value, you have to know what to look for.
With a few thermal imaging cameras on the market today – each camera with its unique set of features – choosing a good camera can be overwhelming for first-timers. That is why we have written this list of must-have features that you need to consider when choosing the right thermal imaging camera for your vehicle.
Easy installation and removal
You need a camera that comes with a streamlined installation process. The more streamlined the camera installation process is, the less likely you will end up with a poorly installed camera. Besides, no one wants to spend a bunch of time installing mounted cameras when you can just be driving in the darkness and having a nice time. You want a camera that is very easy to install so that you can install it yourself. You also want to invest in a camera that is easy to remove, portable and so on. You may want to remove your camera to keep it safe and you do not want that to be a major problem.
With an easy installation process for your night vision equipment on your car, all you have to do is to attach the mount of the camera to the rear edge of the hood, mount your camera and carefully hook it up to your battery, mount the display inside your vehicle and synch the camera to your mobile device via an app.
Some cameras require tinkering with the electrical system of your car. Proceed with caution if you buy one of those cameras. There is a high chance that something may go wrong when installing your camera. This sounds like a mistake that could cause you money to fix. There is nothing easy about that and if the camera you choose requires you to make some modifications to your car, it may void the warranty.
Heads up display
The heads-up display is the best combination of an innovative safety feature and ultra-cool tech. a heads-up display is a display that is projected on the windshield. If you are driving on an empty road without a lot of streetlights, you will be able to focus without trying hard to read an image that is near the radio. You will be able to keep your head up whilst driving and focus on the road.
Wireless connection between the screen and the camera
You will need a wireless connection between your thermal camera for car and the view screen. No one wants to run a bunch of cables through the firewall of their vehicle. Running wires through the firewall isn't an easy job and it takes a lot of time that could be spent driving towards another adventure.