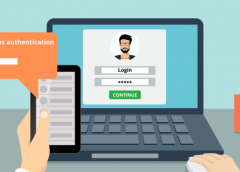 How cool is it to reveal the clearance sale of a product to the customers?
Voice SMS is an influential platform to convey a message to your customers. It is pre-recorded message that you can send across the country and global to all types of phone numbers with the duration of 30secs or less. Voice SMS services are flexible for your business as well as for your customers. Compared with other communication methods like email, text message, this can be more personal. This channel offers more scope for getting attitude for your company. If you want to keep things to be informal, it's easily achieved by the right voice and script. Rather than spending many hours to convey the information to consumers, it enables interactive customer notifications over the phone. This ultimately reduces the functional costs and generates good revenue, also providing efficient customer services.
Know about the Voice SMS
Unlike emails and text messages, voice SMS allows you to engage with the people who are illiterate or visually impaired. Most of the people prefer to communicate verbally instead of sending text messages, those people will prefer coming to you rather than your competitor. It's cost-effective when you consider scalability, speed and the potential to reach customers. Voice SMS services are the fastest way to publicize information about your special sale/offers of a newly launched product. It is possible to make a large number of calls simultaneously through this service. So, if you have a huge number of marketing lists then you can be easily made thousands of calls at the same time.
Effectiveness of Voice SMS
Voice SMS is an effective marketing tool in these days. If a message is conveyed in a local language, it attracts more customers. Voice SMS service allows your representative to reach out a huge number of customers in the marketing database in a single shot, rather than calling individually. Bulk voice SMS are automated calls which dial several numbers at a time using the web-based service and playing automatically a pre-recorded voice message to send it to dialed numbers. There are many voice SMS API India providers available. You can choose one among them with reliable customer services. You can use these services for sending reminders like EMI, insurance premium, healthcare and etc., It can also help to send bulk voice SMS for campaigns like elections, sports event and many more. You can also use this to update information to the staffs, customers, and associates.
Role of A2P Messaging
A2P messaging service is a great communication platform between an application and a person/user. You can use it for your businesses to communicate with the customers, deliver sensitive alerts, and user authentication for online transactions and many more. There are many A2P messaging companies in India available. They offer easy API platform and integration for bulk SMS services and all your A2P messaging needs anywhere in the world. These specialized A2P messaging companies have an excellent capacity to bring the technology and enable to deploy a platform to enjoy the A2P messaging services immediately.