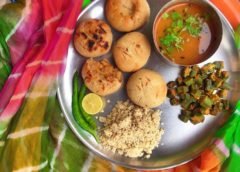 In India, there are so many beautiful cities which provides unique and so tasty food. Jaipur is one of the most popular for its tourist attractions and great history of huge forts apart from all these Jaipur is famous for good food. There are so many delicious and various varieties of food which will bring water in your mouth.
Here we have the top most delicious food in Jaipur.
1. Dal Bati Churma
In Jaipur where ever you go, you will get this most famous and tasty Dal Bati Churma. This is a dish of a combination of three major items.  Bati is round-shaped balls which are prepared by using flours and fried it in oil. Churma is amazing delicious sweet which is made up of flour and ghee. When you attend a marriage in Jaipur there you will definitely find this delicacy.
2. Pyaz Ki Kachori
Pyazki Kachori is the popular breakfast used to eat in Jaipur. This dish is firstly arisen in the city of Jodhpur next it popular all over in Rajasthan State. Pyazki Kachori is served with the tasty tamarind chatni which brings a good flavour together. In Jaipur, Rawat Mishthan Bhandar is a popular place to experience the real taste of Pyaz ki Kachori.
3. Laal Maas
If you are a non-veg lover Laal Maas dish will be the perfect dish to taste in Jaipur. Laal Mass is made up of mutton with bones and so many local tasty and unique spices which is really so good looking and tasty. You can get this dish in almost local restaurants with reliable cost. Some of the famous places where you get fresh tasty Laal Maas dish are MM Khan, Spice Court, NIROS. Never miss to taste this dish when you are in Jaipur.
4. Rajasthani Kadi
Rajasthani Kadi is one most famous and most lovable dish in Jaipur. The kadi is made up with so many combinations of tasty spices and the crunchiness and the flavour of the pakoda is addition attraction to this dish. The best combination to eat this kadi is chawal which is popularly called as Kadi-chawal. When you like to taste a unique taste of the dish in Jaipur then Rajasthan kadi is the most preferable.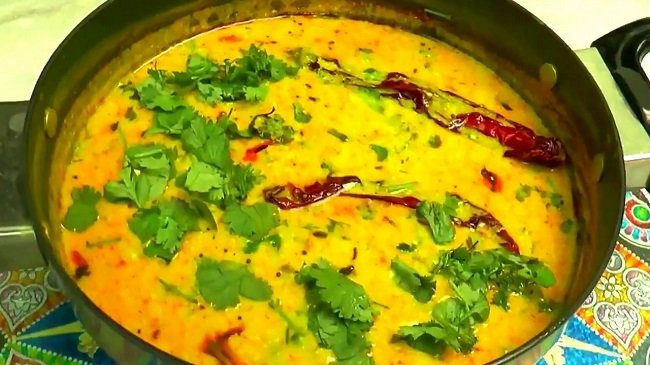 5. Mirchi Bada
Jaipur has so many mouth-watering dishes which are all must try to taste, Mirchivada is one of them. The item is made up with a green chilly and flour. The chilly is dipped in the flour and fried in hot oil up to it becomes brown and crispy. This dish is served with a unique flavoured chatni and chilli brings spiciness to the dish. It is a perfect snack to have at the evening with a cup of tea.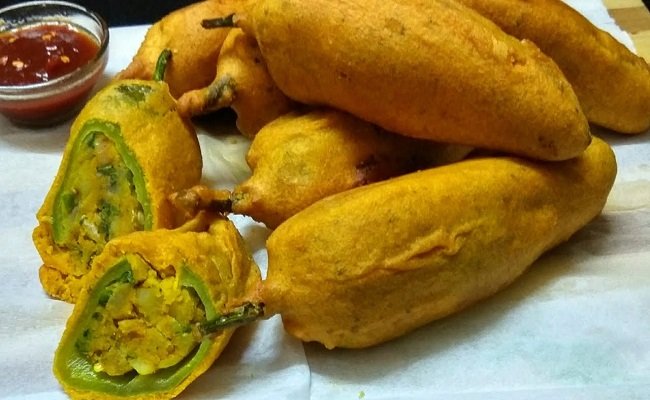 6. Keema Baati
If you are looking for spicy food in Jaipur Keema Baati will definitely fulfil your wish without disappointing you. The dish is made up with so many spicy green chillies, fresh meat and secret spices which brings blast in the mouth. Keema Baati is must and should try dish in Jaipur.
7. Lapsi
In Jaipur apart from allspice and junk food deserts are must taste here. Lapsi is one of the famous deserts in Jaipur. This dish is made up with wheat, sugar and fresh pure ghee. You can find Lapsi in any sweet corners in Jaipur and it is the most preferable desert to it with the end of the meal.
8. Jaipur Chicken
Chicken, who don't like to eat chicken in this fantasy world. Jaipur has its own and unique style of chicken cuisine which is known as Jaipur chicken. This cuisine has all you needed with all spicy, creamy and lots of gravy with the best quality of chicken. For non-vegetarians Jaipur chicken makes you felt in love with its mouth watery taste.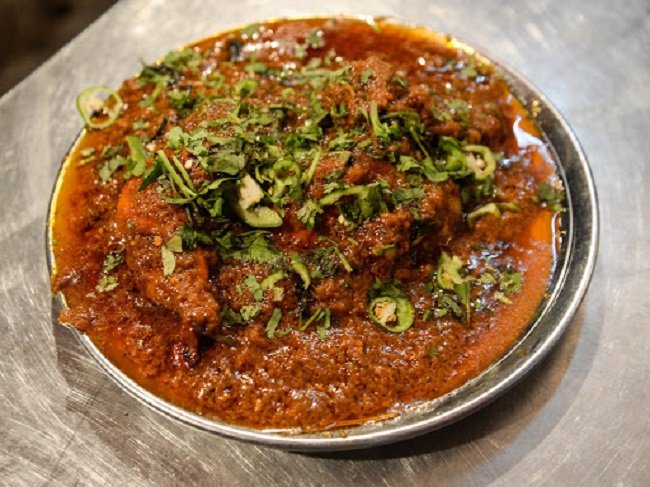 9. Pav Bhaji
For vegetarian lovers, Pav Bhaji is the most favourite and most popular snack to have in Jaipur. There are so many famous pav bhaji centres in Jaipur in all of them Pandit is so popular in all over the city. Here you find all varieties pav bhaji with a separate unique taste. Most of the people like eat butter-laden pav bhaji here.
10. Lassi
After all, having delicious and tasty food it's time to taste delicious lassi. It is the most likely drink to have after a good meal. There are so many places where found delicious lassi like Special Lassi wala, Shreenath Lassiwala, and so many. Never miss to taste lassi whenever you are in Jaipur.