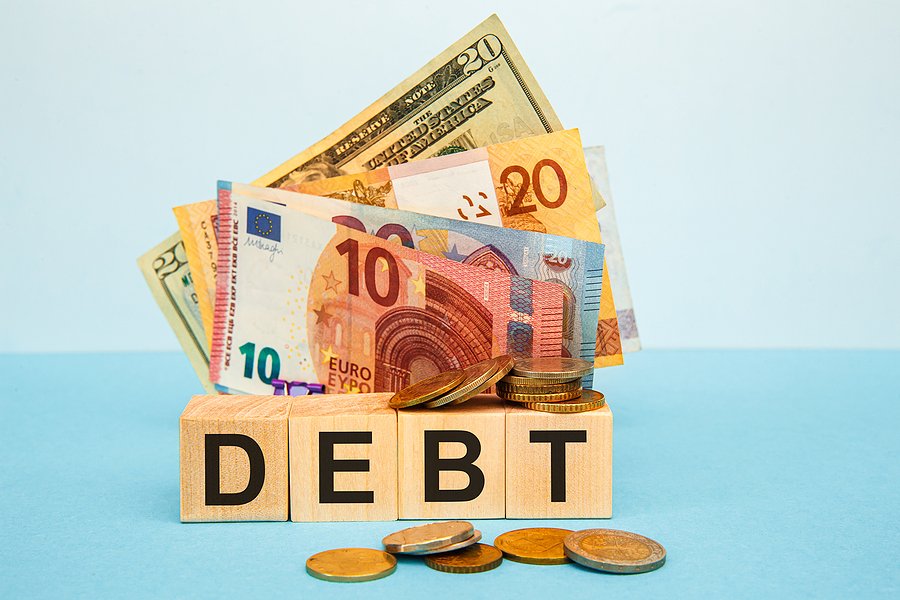 If you're an American struggling with debt, rest assured you're not alone. As Business Insider reports, the "average" U.S. adult carries nearly $53,000 in total debt as of early 2021. This includes more than $2,700 in credit card debt alone and nearly $1,5000 in miscellaneous debts like personal or payday loans. This represents the average figure, meaning many households are struggling with even more debt.
When you're dealing with too much debt to realistically pay off within a matter of years, you want to know all your options — including figuring out whether government debt relief is an option and where you can find these programs to access more information.
Here's more on what you can expect from U.S. government debt relief and what your other options are in terms of debt assistance.
What Government Debt Relief Programs Are Available?
The first step is figuring out which government debt relief programs are available. For instance, certain forms of help are available as a result of the COVID-19 pandemic. For instance, borrowers seeking temporary relief from their student loan payments may qualify for forbearance as a result of the pandemic. It's worth noting, however, that interest will still accumulate on these loans even if you're taking advantage of the forbearance period — so you can expect your balances to be higher whenever you do start making payments again.
Always make sure you are visiting legitimate ".gov" websites for the latest information on relief programs. One helpful centralized hub of debt-related information is USA.gov, which discusses credit counseling, military assistance, consumer rights in the face of debt collection and bankruptcy. This website also provides links to resources regarding:
Food assistance
Loans and grants
Rent assistance
Welfare
Utilities assistance
Medical bills
Health insurance
Unemployment
Use Usa.gov as your starting point — it is a wonderful resource for Americans seeking all kinds of assistance. However, you may find after perusing the information that you don't qualify for certain kinds of debt relief through the government. If you find you're not a candidate for government debt relief, looking into private programs is your next step.
What Private Debt Relief Programs Offer
Many Americans have significant debt but find themselves unable to qualify for US government debt relief programs. At this point, it's time to explore the private and/or non-profit options for debt relief available. Be aware many of these programs require a fee for their services, typically a percentage of the amount they are able to save you or a flat monthly fee.
Debt settlement companies help clients negotiate with their creditors with the hopes of lowering the amount they owe. For instance, a company may be able to negotiate a deal in which you'd only have to pay two-thirds of your delinquent credit card balance to consider it taken care of — the exact percentage can vary depending on the creditor and the amount owed. For borrowers owing thousands in debts who have already fallen behind on payments, this option can often stave off bankruptcy.
Another potential option is working with a credit counseling agency to get on a debt management plan. Under this plan, which would typically last three to five years, you'd make one consolidated payment to an agency. The professionals there would then split up those funds to pay your creditors while trying to negotiate lower interest rates and fee reductions for as long as you adhere to the program requirements.
There are debt relief options out there, both government-sponsored and private. The trick is figuring out the programs for which you qualify based on your financial situation.