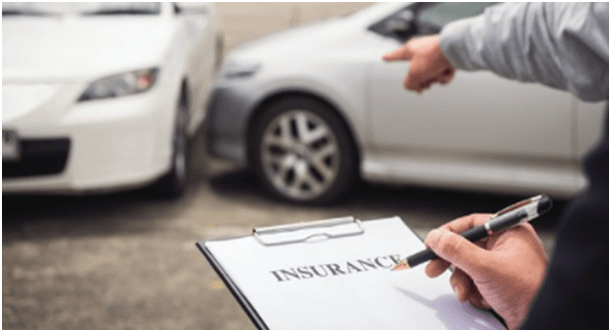 As we reach newer heights of success, we like to indulge ourselves and buy things that we work hard for. Your hard-earned money deserves to be protected and insurance is an effective tool that can be used. Cars are considered more than just tools by owners and are empowering to say the least. With the constant evolution of cars, streets are getting smaller. Since the number has increased considerably, the risk has increased too! Car insurance is essential to safeguard one of the biggest assets in your life and your life as well. You cannot put a price on something invaluable after all.
Also Read – Get Attractive Look Of Your Vehicle By These Changes
What is car insurance?
A car insurance policy is a legal contract between you and the insurer, in which the insurer provides a financial guarantee for your car as per specifications in the policy against any repairs required or loss. Car insurance can provide for any injuries that you may have had in an accident while driving your car on Indian roads. The best way to scout for car insurance is to go online and look at different policies and compare them.
Also Read – Important Facts About Car Insurance
What is third-party car insurance and why is it necessary?
As per the Indian Motor Vehicles Act 1988, third-party car insurance is compulsory and no vehicle can be driven in India without the same. It has to be purchased along with your car to ensure you don't break the law. A third party car insurance is required for when you are involved in an accident and damage is done to the other vehicle. This insurance ensures that when a third party person, vehicle, or property claims due to an accident, you are prepared to take on the financial responsibility. The owner of the car is liable to pay a hefty fine in absence of third party insurance while driving in India.
Also Read – Guide for choosing a specialist and saving on mag wheel repair
What is comprehensive car insurance?
Comprehensive car insurance is a wider umbrella available for wider coverage of possibilities. This insurance is not mandatory however it is chosen by most car owners. Comprehensive car insurance protects the car owner against any damage to his car in case of an accident as well as takes care of any third party liabilities. It guards your car against accidents, natural calamities, thefts, harm while transportation, and disasters. The best part about this type of insurance is that you can choose the extent of coverage and see what suits your needs perfectly.
Difference between Comprehensive Car Insurance and Third Party Car Insurance
The first and most evident difference between the two is the legal factor. Third-party insurance is required by law, whereas comprehensive insurance is a recommendation to avoid financial instability in case of unforeseen circumstances. Comprehensive insurance is an entire spectrum under which several policies are covered under various scenarios. It includes coverage for the insured car as well as the driver in case of an accident. Third-party car insurance only includes coverage for repair of car, personal damages, or property of the other party involved. It may also provide coverage for the driver of the insured car depending on the policy purchased. Comprehensive insurance covers man-made disasters as well as natural calamities. Third-party insurance is not applicable in most cases like war, riots, or other such occurrences. Along with taking care of third-party responsibilities, comprehensive insurance also provides protection for the loss or theft of your car. It can be said that third-party insurance is a smaller part of comprehensive insurance. Comprehensive insurance might have a higher premium depending on the plan you have opted for but this is more beneficial in the long run.
Insurance is the way to prepare for any accidental damages that might happen. However, it is not a solution to negligence. Following all rules and regulations of driving a car should be followed and all safety precautions must be taken. You are blessed if your insurance policy has gone unused. Being cautious and taking care while driving your car might save your life as well as someone else's life. Mistakes may happen and human error may occur, however, it is wise to remember that nothing can bring rebuild and save a life as caution can.
Also Read – Why You Need To Consider Offering Touch-Up Car Paint Services