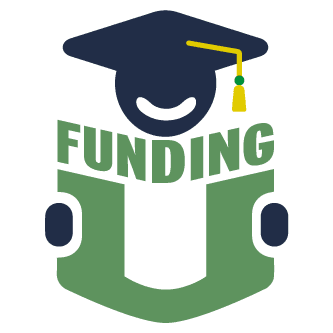 Data scientists have been heralded the number job for almost four years in a row in the U.S., as predicted by Glassdoor. What's more, by 2026, it is predicted that the demand for data science professionals will increase 27.9 percent projecting the rise of employment rate, says the U.S. Bureau of Labor Statistics.
There's a word on the street saying, data science professionals are on the rise. But, there's a dearth of talent in the data science field. How does the world plan on solving such a challenge?
Introducing the World Data Science Initiative (WDSI)
Launched earlier this January 2020, the World Data Science Initiative or WDSI is on the verge of creating the next generation of data science talents, approximately 250,000 by 2022.
At its core, WDSI is offering university funding for research and learning in the field of data science, AI, and machine learning. This initiative widely covers technology schools and thousands of universities that look forward to imparting data science education touching more than 30 higher-education institutions from 23 countries.
The World Data Science Initiative will be choosing institutions and universities from across the world and look forward to endorsing over 200 amongst them in one of the world's advanced vendor-neutral data science standards.
WDSI also looks forward to setting up the Data Science Centers of Excellence for these institutions within their campuses to help students gain the best education in data science.
The talent target has been widespread across 14 global regions as seen below:
Western Europe
Central Europe
Eastern Europe
Oceania and Australia
South Asia
East Asia and APAC
West Asia
Southern Africa
Central Africa
West Africa
East Africa
South America
Central America
North America
Subsidies and grants will be given to these universities, schools, and institutions that ensure to cover costs during the procurement of advanced teaching-learning resources, accreditation, and student certification.
Funding opportunity for data science offered by WDSI will not only help develop talents in fields like data science, AI, and machine learning but will transform the business world as well.
What you're offered under the grants and subsidies?
The World Data Science Initiative will help the applicant-institution in activities such as,
Obtaining the content for learning, knowledge needed while establishing Centers of Data Science Excellence, and the complete process.
Obtaining the content for learning, knowledge needed while establishing Data Science School, and the complete process.
Other services that relate to global accreditation.
Demand for data science in 2020 and beyond
By the end of 2020, job requirement in the data science and analytics field is expected to rise by 364,000 openings to 2,720,000. But with a shortage of talent supply, it is going to pose a challenge for businesses. One of the major reasons why there is a constant dearth of data science talents is because of the staggering growth of big data. Data generation is increasing day by day, thus the need for professionals to analyze and glean insights from these data. As businesses keep growing so will organizations start relying on predictive analytics to improve customer experience? For this reason, organizations' dire need for data scientists will skyrocket.
The World Data Science Initiative is doing a tremendous job by offering university funding to these technical schools and universities. In a world where data growth does not seem to cease, the need for such initiatives acts as a blessing.
Data science as we know is a vast field; thus, learning via online resources will not suffice. What about those technology schools and institutions that cannot afford data science education? One of the major reasons why we need data science initiatives such as WDSI now more than ever.