Insurance companies sell several insurance policies, including health, life, and homeowners insurance. Consumers use home insurance to protect themselves from financial hardships due to unforeseen circumstances, such as wind storms or car accidents.
When you buy property, you must acquire a suitable home insurance policy. Lenders who finance mortgages require mortgage holders to have homeowners insurance. Fortunately, home insurance comparison tools simplify the process of identifying suitable home insurance companies and comparing the type of coverage each company offers. Read on to learn how home insurance comparison tools work and how to use them to find the right homeowner insurance policy for you.
A home insurance policy provides financial compensation to homeowners if their home is damaged or destroyed. Homeowners insurance also covers some personal belongings, such as furniture. Suppose lightning strikes a tree, causing it to fall on your house and tear a hole in your roof. Homeowners insurance would cover the cost of repairing your roof, removing the tree, and replacing any possessions inside your home that were damaged.
What are home insurance comparison tools, and how do they work?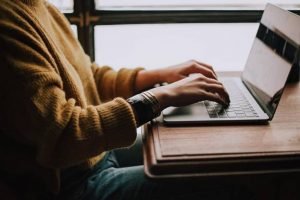 Using a home insurance compare tool is an effective way to ensure you identify all insurance companies who could cover your insurance needs when you buy a home. The tool prompts you to enter your home's address. It then asks you questions, such as whether you're looking for coverage for the property for the first time or whether you're searching for a new insurance company for a property you already have insured.
The tool asks if you're the homeowner or a renter. It also allows users to identify themselves as landlords if they plan to rent out the property. Landlords need homeowners insurance and may also need additional forms of insurance to protect their financial investment.
The tool also asks for detailed information about your property, such as whether it's a detached house and what type of siding it has. It also asks you to identify when the home was constructed and what types of home security systems you have. Once it has all the data required, the tool compiles a list of insurance providers with homeowners insurance policies you can consider.
What factors affect home insurance costs?
Multiple factors affect home insurance rates. The cost of rebuilding your home impacts your insurance costs. You'll also save money if you buy a newer home made with fire-resistant materials. The replacement cost for damaged or stolen personal property also affects the total cost of homeowners insurance. You'll pay higher insurance premiums if you own a custom home with high-end features and fill it with expensive belongings.
Your home security measures also affect your homeowners insurance rates. Installing monitored home security systems and other security features, such as deadbolts and window locks, will help you protect your property from thieves and reduce your insurance costs. You'll pay higher premiums if you've had insurance claims in the last five years, which is why living in an area with a high crime rate can affect your homeowners insurance premiums.
It might be possible to reduce your insurance costs by bundling your homeowners insurance policy with other insurance policies, such as auto insurance.
Will you need additional types of coverage for your home?
You may need additional insurance coverage. For example, if you rent your property to tenants, you'll need landlord insurance. Landlord insurance protects you from potential financial losses due to lost rental income. It also includes liability insurance.
Homeowners insurance covers damage from natural disasters such as wildfires and lightning strikes, but it does not include coverage for damage from earthquakes or floods. You may need flood insurance if you live in a low-lying area. Your insurance agent can help you identify all the insurance coverage you need when buying a home.
Home insurance comparison tools gather data and use the information supplied to produce a list of insurance companies you can consider when shopping for homeowners insurance. Using a homeowners insurance comparison tool can help you secure the best rate for your homeowners insurance policy.